At Tokyo Mental Health, we prioritize the well-being of our clients, constantly seeking ways to improve our services and meet their needs. In 2022, we continued to conduct an anonymous client feedback survey to gain valuable insights into clients' experiences and understand their satisfaction with TMH. Out of the 538 surveys we sent out, we received 102 responses, demonstrating our clients' commitment to helping us improve and ensure their satisfaction.
Several questions received an outstanding satisfaction rate of over 95%. These included statements such as "I have been involved as much as I want to in decisions about my care." and the ones below:
The virtual appointment process was smooth and easy
To ensure our clients have a secure and convenient virtual therapy experience, Tokyo Mental Health utilizes HIPAA-compliant Google Meet for online sessions. Clients receive a secure meeting link and can conveniently pay their invoices through Square using credit card.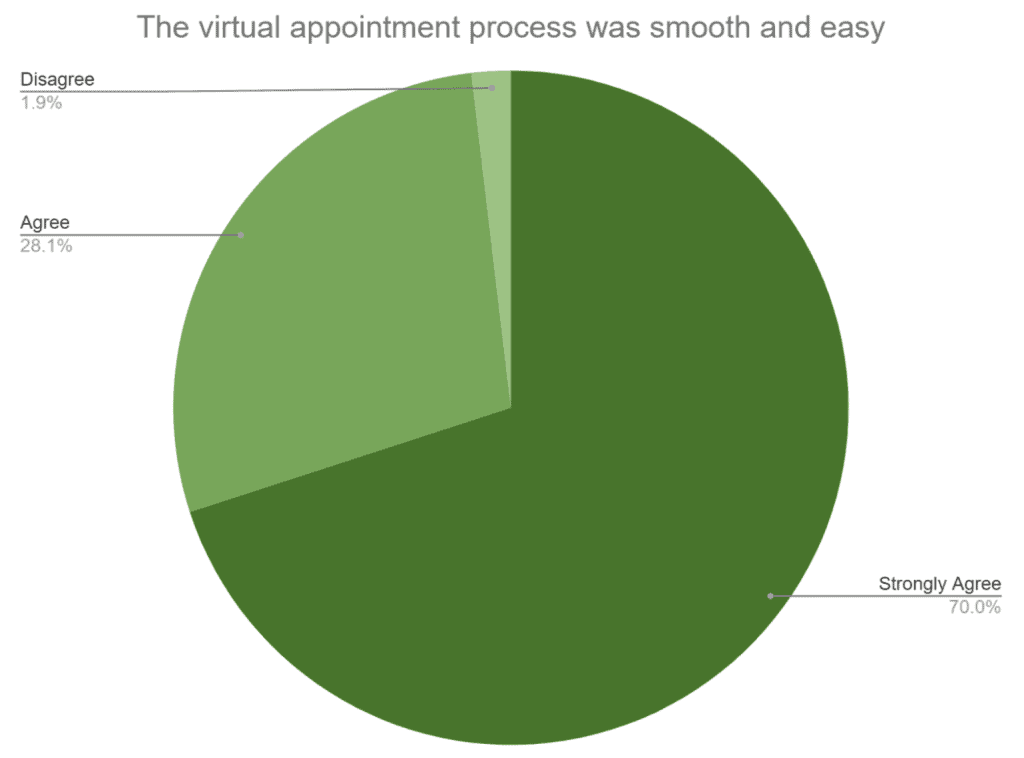 The facilities were comfortable and clean
Additionally, we take immense pride in maintaining clean and comfortable facilities. Our daily cleaning routines, annual cleaning parties, and amenities like beverages and white noise machines contribute to a soothing and confidential environment for our clients.
I was offered an appointment in a timely manner
In response to the growing demand for our services, we implemented a waiting list process in 2022 to streamline and organize client intake. We also continue to update our waiting list process to show our commitment to providing efficient and accessible mental health care to our international community. We are pleased to learn most of our clients are satisfied with the waiting time.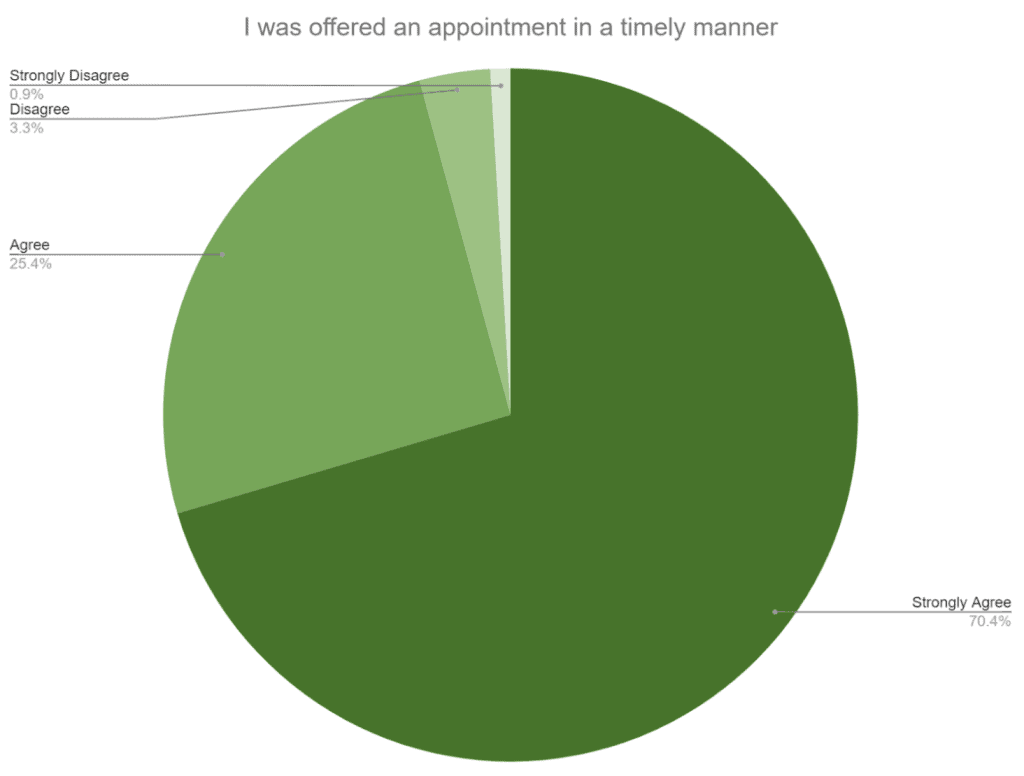 Overall, I am satisfied with the service I have received
Overall, the survey showed 88% satisfaction with our therapy services. While this is a positive result, we see room for improvement and are committed to further enhancing our service to ensure higher levels of satisfaction. Tokyo Mental Health will continue to identify areas of growth and implement different training that align with our clients' needs and expectations.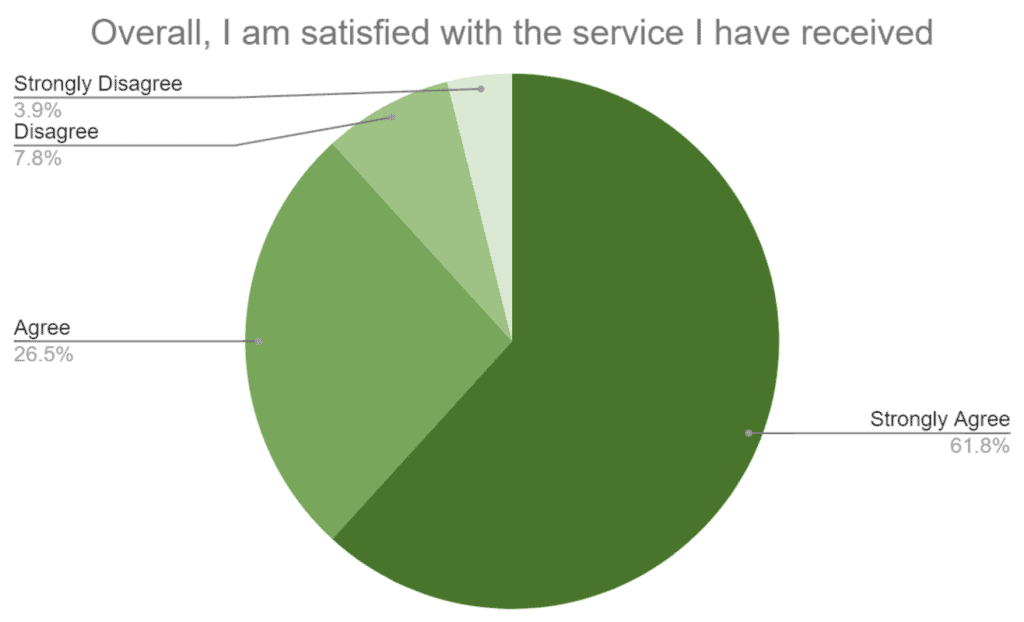 We want to say a big thank you to our clients. The 2022 feedback survey provided us with valuable insights into our clients' experiences and satisfaction levels. Tokyo Mental Health remains dedicated to providing high-quality mental health care to our international community, continually striving to meet the unique needs of each individual. We aim to create a safe, inclusive, and client-centered therapeutic environment that promotes healing and well-being.