Overview of the Client Feedback Survey
As one pillar of Tokyo Mental Health's clinical governance approach, we started to send out client feedback surveys back in May 2020. Our initial aims were a desire to get a general understanding of the client experience at TMH, so we kept the questionnaire simple and short.
Here are the main questions we addressed:
Did the staff in the office make clients feel welcomed and comfortable?
Was the office clean and nice?
Could you see improvement since coming to therapy?
Were you satisfied with the therapy experience TMH offered?
Would you recommend TMH to a family member or friend?
We sent out 544 anonymous surveys and received 93 responses in 2020 (17% response rate) alongside some very valuable additional comments from our clients. Reviewing all the responses made us want to understand more about our clients' experience with Tokyo Mental Health, so after sharing our results from 2020 last summer, we announced that we had paused the feedback survey to revise and improve it. Our team then worked hard on expanding and updating the questions in the survey to gather more information to help us understand our clients' experience including what we have done well and what we could improve. We expanded the questions to include new questions to help us understand our performance in these additional areas:
Organising care

Involvement in care

Client-centredness

Professionalism

cultural competency

Facilities

Outcome
In October 2021, we launched this new, updated survey and continued to distribute it until January 2022. We sent out 698 surveys and received 111 responses in total (16% response rate). Today, we would like to share the results from this survey.
Feedback on Getting an Appointment at TMH
Q1. I was offered an appointment in a timely manner.
Q2. I was happy with the communication with the service.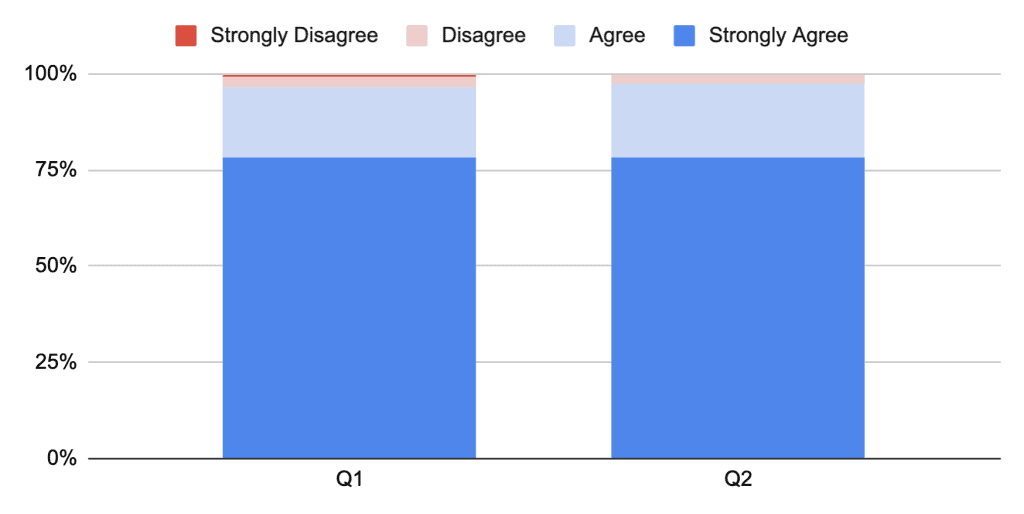 Feedback on Aspects of the Therapy
Q3. I have been involved as much as I want to in decisions about my care.
Q4. My views and worries were taken seriously.
Q5. I have confidence and trust in the professional at TMH who supports or supported me.
Q6. The professional supporting me considered different aspects of my beliefs and values where relevant.
Q7. I was happy with the therapeutic ending (e.g., completion of therapy, further referral, early termination).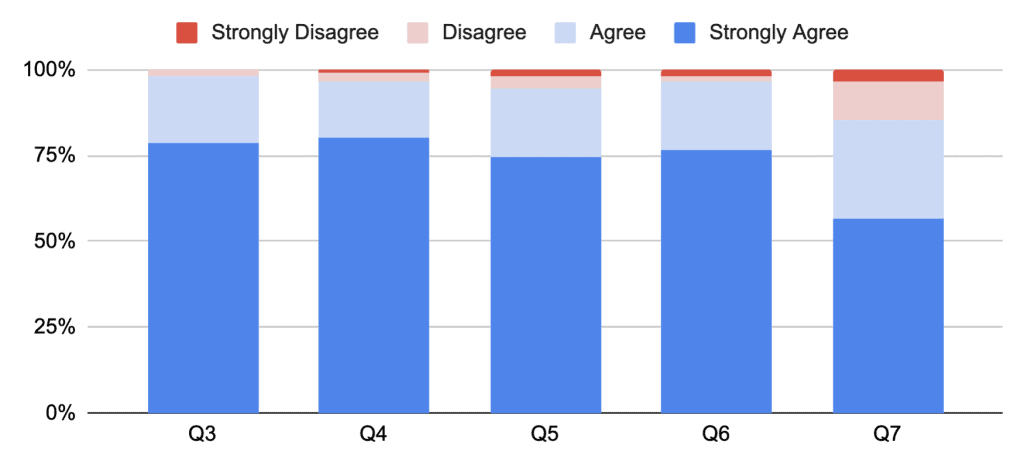 Feedback on Our Office Facilities, and on Our Telehealth Option
Q8. The facilities were comfortable and clean (e.g. waiting area).
Q9. The virtual appointment process was smooth and easy.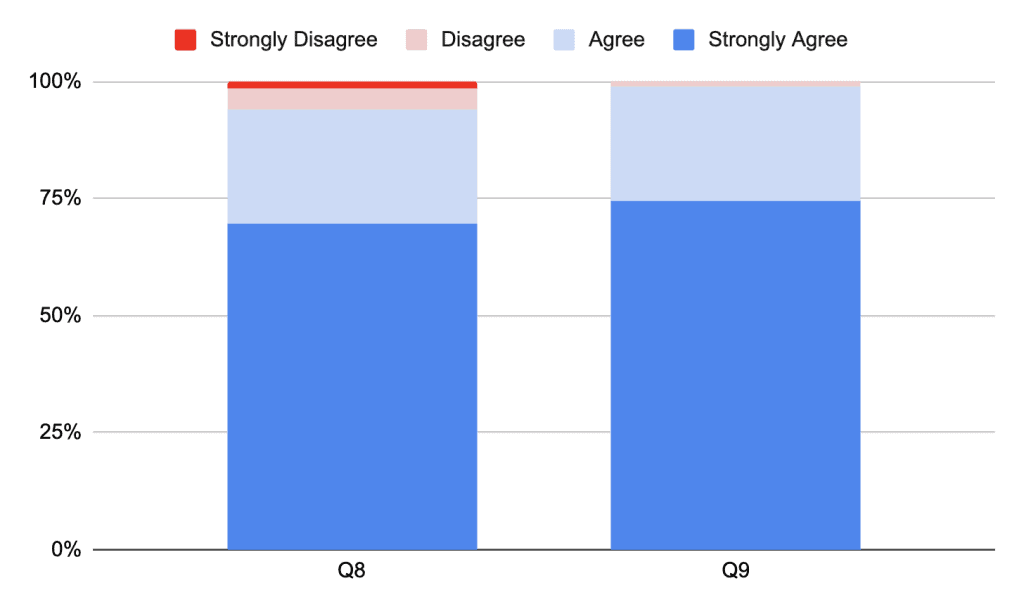 Feedback on General Satisfaction with Our Service
Q10. Overall, I am satisfied with the service I have received.
Q11. I would recommend Tokyo Mental Health to friends and family if they needed similar care or treatment.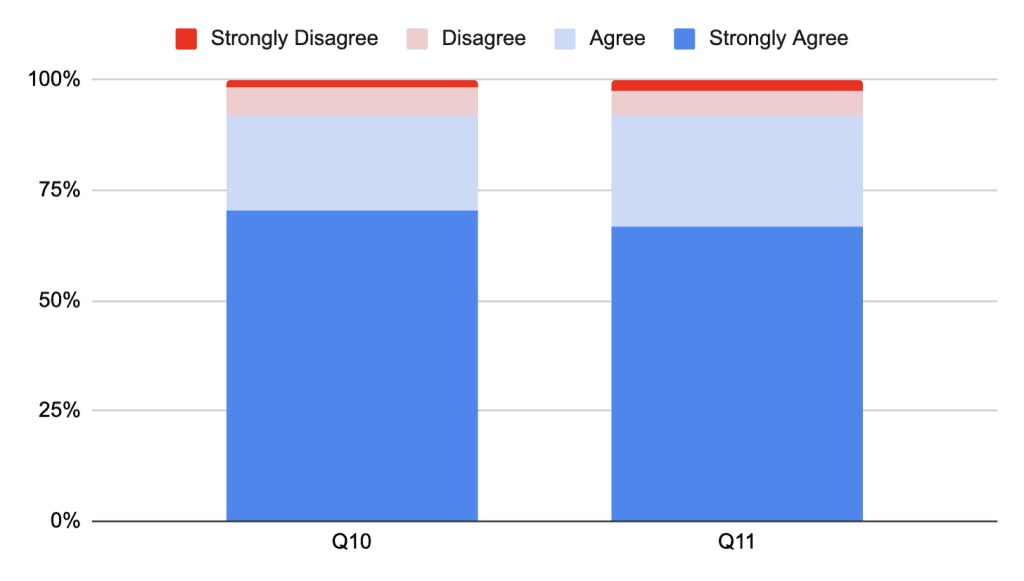 These results show us that we made the experience of making an appointment with TMH a good one in 2021, though we need to keep asking for more feedback on this this year now that we have a waiting list for some therapy services. These results also show that we could improve more in helping clients with the termination process at the end of therapy. Since 2020 we have in general recommended 3 month and 6 month follow up appointments after termination,to check in with our clients in line with UK NICE guidance on the matter. We would continue to explore how we could make termination an easier process for clients.
We also noted that the response rate dropped only 1% compared to 2020, even though the updated survey we used in 2021 takes more time to complete. We sincerely appreciate our clients taking their time to give us feedback. We have also updated our survey for 2022 based on the learning above and for helping us do this, we are grateful.