Tokyo Mental Health will begin hosting Tokyo's first evidence based addictions therapy group, from March 7th.
If you, or someone you know, is dealing with addictions and is interested in participating in group therapy, please contact Ryota Sakurai at: [email protected]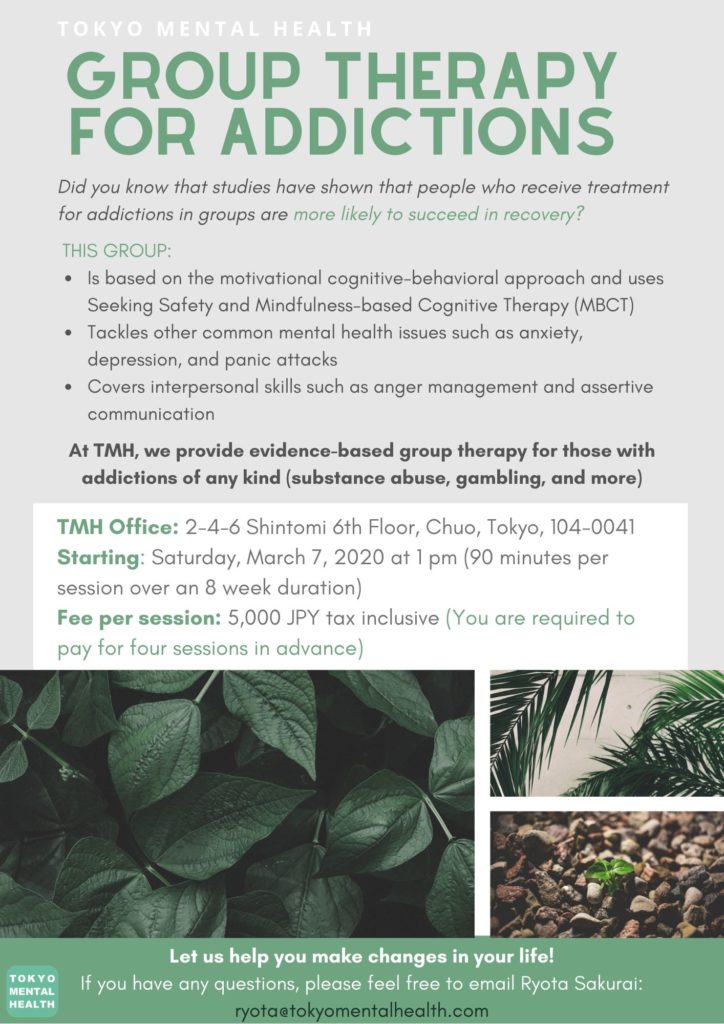 About the group counselor, Ryota:
Ryota Sakurai, MS, LMFT is an Associate Marriage and Family Therapist (AMFT), and Licensed Industrial Counselor working toward getting an MFT license. He has worked with clients with depression, general anxiety, social anxiety, behavioral problems, PTSD, schizophrenia, bipolar disorders, and substance abuse. He uses cognitive behavioral therapy, dialectical behavior therapy, motivational interviewing, object relations, and seeking safety. He also has experience working with couples and families.