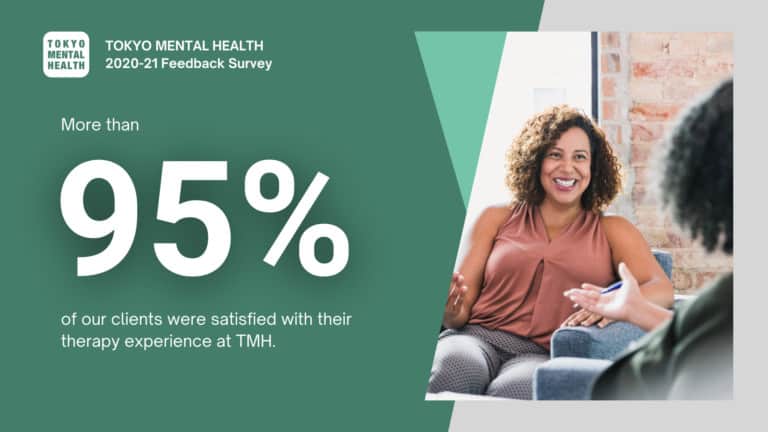 Finding a mental health service can be difficult and challenging especially when we are in a foreign country and are not familiar with the health system here. With the limited resources and reviews we can find online, the uncertainty of the quality of service is often anxiety-provoking and we may decide to refrain from seeking professional support. However, avoiding or delaying seeking help can lead to worse mental health outcomes, unnecessary suffering, and decreased quality of life.
Tokyo Mental Health is dedicated to provide a high standard of care and service for the international community in Japan. Our team is multidisciplinary, including a psychiatrist, psychologists, social workers, marriage and family therapists, and counselors from different backgrounds and countries, such as Japan, Malaysia, Sweden, Taiwan, UK, and US. We are able to provide services in different languages including English, Japanese, Mandarin, and Spanish.
To provide a high standard of care to our clients, Tokyo Mental Health has developed several quality assurance measures to maintain and improve the quality of our service, including:
Standardized intake processes in multiple modalities
The use of gold-standard assessment tools for mood and anxiety disorders, ADHD and ASDs (see our psychology page for a list of tests offered at TMH)
Systems for measuring and learning from outcomes for both adults and children
Individual supervision, regular meetings, training and support for continuous professional development for staff
Clinical guidance-based follow up with clients at risk of relapse
Systematic client/service user feedback surveys
We started to send out the first version of our client feedback survey back in May 2020, and continued to do so until March 2021. We announced the results of our initial preliminary data from the client feedback survey back in August 2020. In March 2021, we decided to review and improve our client feedback survey and therefore temporarily paused it. Before relaunching the improved version of our feedback survey later this year, we would like to share the result for these past 10 months.
Out of a total of 544 anonymous surveys distributed, 93 clients kindly responded. We appreciate and are very grateful to everyone who participated in the survey. The few minutes you spent offering us feedback really helps us learn how to make a better service for all. We're pleased to be able to share that we got more than 90% positive feedback for each question! However, we are still sure there must be things we need to improve, and so hope we can continue to hear feedback from our clients!
The results of the feedback survey are displayed below: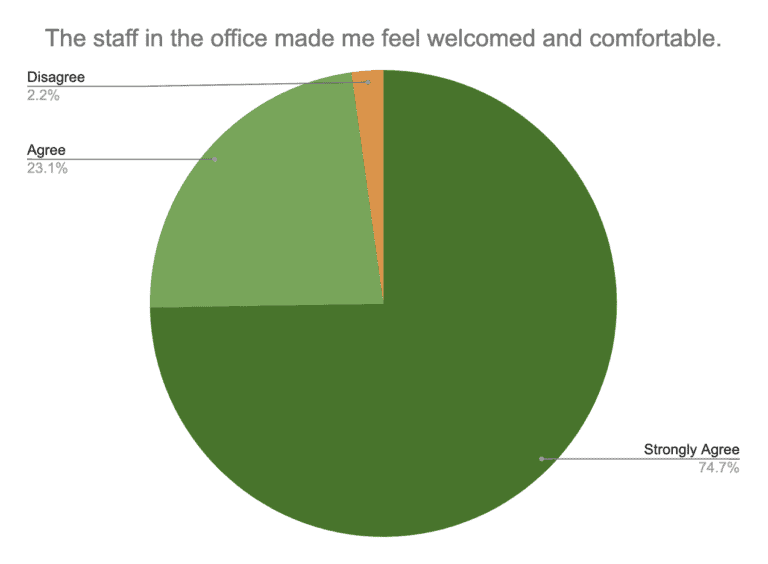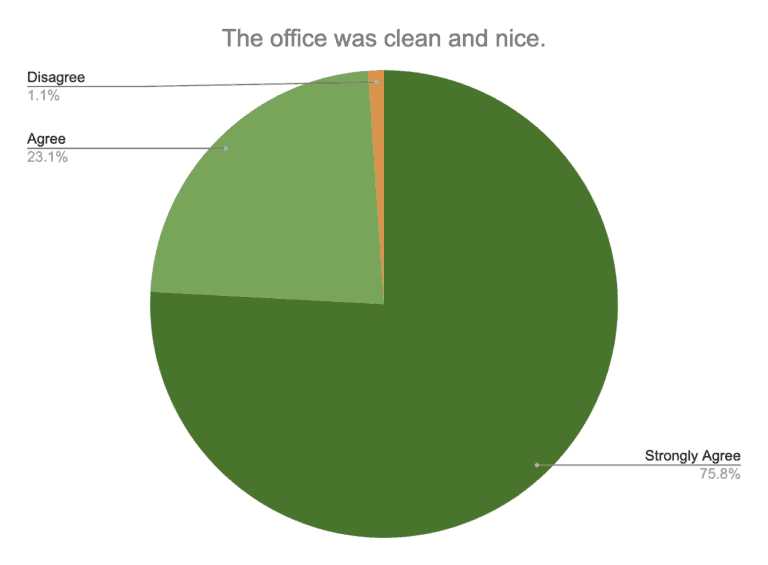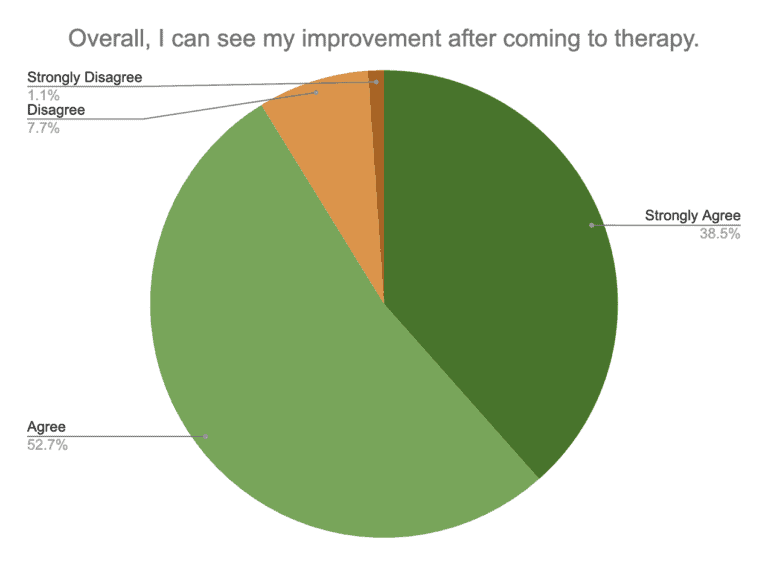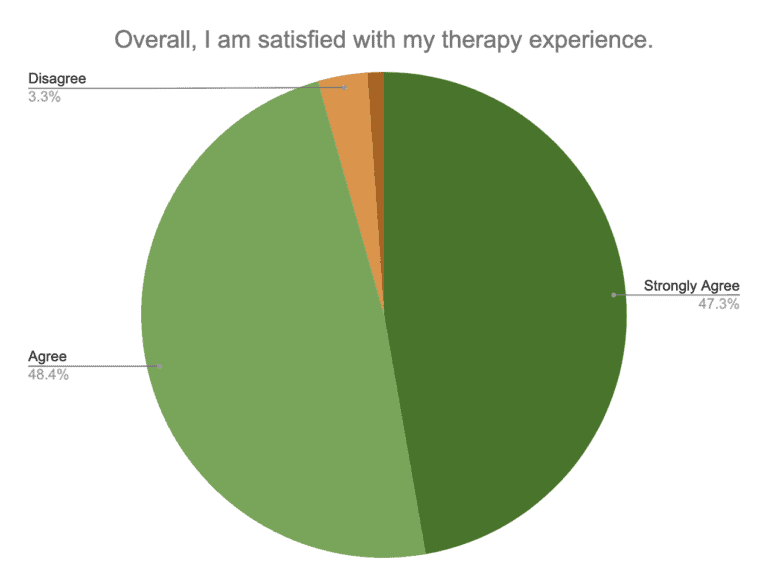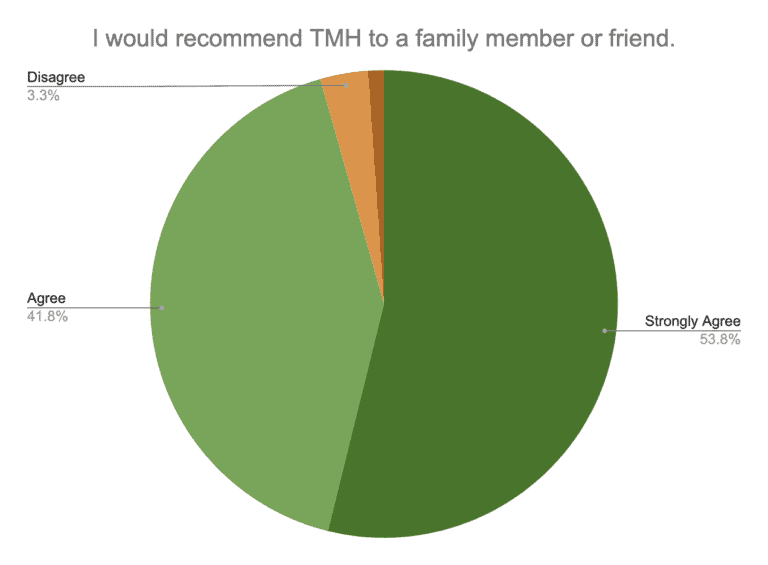 ※ Clients in the survey sample typically had had 1-5 sessions at the time of completing feedback.
We also received some very positive individual feedback for different therapists! Thank you for all of your comments!
This 'quality assurance' measure (referred to as part of 'clinical governance' in the health sector) has helped us understand what we are doing right for our clients. We are also in the process of updating our feedback survey to keep improving our services, and to maintain recommended practices according to international standards such as the UK NICE guidelines. We appreciate all clients' participation and patience in this process of making Tokyo Mental Health a better resource for everyone.
We hope this data can help clarify people's uncertainties in the process of seeking professional help. If you have any questions regarding our service, please feel free to contact us at: [email protected]. We are happy to hear from you.