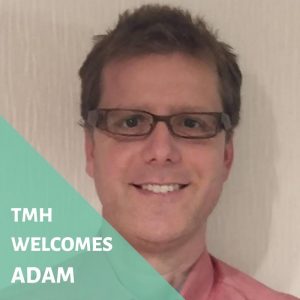 Tokyo Mental Health is delighted to welcome Dr. Adam Bates, a new addition to our growing international team of therapists. 
Adam received his Doctorate in Clinical Psychology from the California School of Professional Psychology, Los Angeles campus. Adam has experience working with clients from a great diversity of cultural backgrounds experiencing a wide range of presenting concerns, including depression and stress/anxiety. Adam has provided services to both individual clients and groups, and also loves working with couples. Adam has worked with clients including university students and parents, couples, and families of children struggling with illness. 
As a therapist at Tokyo Mental Health, Adam works with adults and couples experiencing a wide range of challenges. Adam predominantly uses cognitive behavioral therapy, client centered counseling, and emotionally focused therapy based approaches, but also draws on techniques from positive psychology, acceptance and commitment therapy, and differentiation/family systems. 
We asked Adam some questions to get to know him better… read more below!
 What got you into counseling in the first place?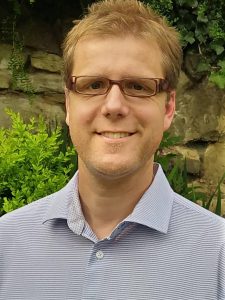 My first exposure to this field was to receive training in skills such as active listening, empathy, unconditional positive regard, and genuineness, in a role which involved taking calls from members of the international community who were experiencing distress while living in Japan. At the start of a call, callers would usually be struggling, for example with feelings of sadness or anxiety, but I noticed that through application of those skills, by the end of the call they usually felt much happier. I soon realized that this in turn made me feel happy too, and this is a good example of what I most love about this work. Irvin Yalom once wrote that therapists should cherish the extraordinary privilege it is to "belong to the venerable and honorable guild of healers," and this idea resonates deeply with me and inspires me. I believe it truly is a great privilege to do work which helps people relieve their suffering, feel better, and live richer, more fulfilling and meaningful lives.
When working with couples, who may have become caught in patterns of conflict, criticism, withdrawal and so forth, it is also extremely rewarding to help them understand themselves and their partners more deeply, and then achieve greater intimacy with each other and feel more connected.
 What is your goal as a therapist?
This can very much depend on the individual person and their situation and can be tailored to each client. I provide a warm, accepting environment in which clients can feel free to open up about what is truly important to them, allow people to feel seen and understood at a deep level, and seek to help them increase self-understanding, feel better, and improve quality of life. I then seek to establish both client goals and the means of achieving them collaboratively, which I believe is associated with better therapeutic outcomes.  Goals might include, for example, relieving symptoms, achieving greater self-knowledge and acceptance, coping skills, changing patterns of behavior that no longer serve a client's life goals, and so forth.
I have always loved traveling and exploring new places, and since moving to Okinawa, I am very enthusiastic to explore the island(s), learn about Okinawan culture and customs, and learn how to cook some Okinawan food! In general, I enjoy spending quality time with friends and family, exercise, spending time in nature, nice tea and coffee places, and I am an avid football/soccer fan!