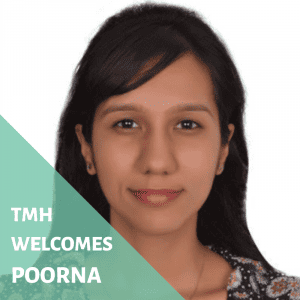 Tokyo Mental Health is delighted to welcome Poorna Toprani, M.A., a new addition to our growing international team of therapists. 
Poorna holds a Master of Arts in Art Therapy from the University of Hertfordshire, a Bachelor of Fine Arts in Painting, and a Bachelor of Arts in Psychology. She is a registered professional with the Health and Care Professionals Council, UK.
Poorna has worked therapeutically with at-risk young adults, individuals dealing with eating disorders, substance misuse, and self-harm. Moreover, she has conducted art and arts-based therapy sessions for elderly individuals facing dementia, children dealing with major life transitions both at home and in school, as well as children with special needs.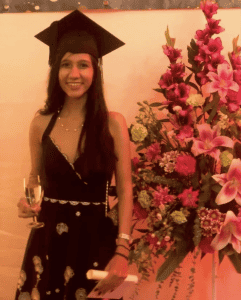 Poorna's journey into her current profession is shaped by a diverse range of experiences that have driven her passion for both expressive arts and mental health, and especially their intersection.
Originally raised in Japan, her family relocated to India when she was seven years old. Adapting to this significant change, especially in terms of educational style, was a formidable challenge. To cope with the adjustments, Poorna found solace in creative activities, such as crafting handmade cards, gifts, drawing, and colouring, and from this grew a deep passion for art. This unfolding profound connection to art inspired her to pursue an undergraduate degree in painting.
In addition to her love for art, Poorna developed a strong passion for helping others with their mental health. This passion grew while she was working with a non-governmental organisation in India. Subsequently, she pursued another undergraduate degree, this time in psychology. Her experiences, including working closely with disadvantaged at-risk young adults at an NGO in India, further fueled her dedication to the field of mental health.
These formative experiences laid the groundwork for her to integrate her passions. Consequently, Poorna underwent masters-level training in mental health and arts-based therapies, a discipline that equipped her with the skills to employ a variety of art forms, including music, dance, and visual art as therapeutic instruments for mental health problems.  Poorna has remained committed to utilising her skills and insights to establish a safe and healing space in the therapeutic process.
Poorna's therapeutic approach combines contemporary psychodynamic techniques with the principles of Buddhist philosophy, creating a foundation that enriches her practice. This approach fosters a mindfulness-based and non-judgmental environment for therapy. 
At Tokyo Mental Health, Poorna provides individual therapy sessions aimed at establishing a secure and supportive space for self-expression and healing. She extends to her clients the option to integrate diverse expressive art mediums into sessions at their own pace, fostering a secure channel for communication and emotional expression through both verbal and non-verbal means. This process can help individuals process and externalise their emotions, gain self-awareness, and enhance emotional regulation. It can help with building connection, and coping, ultimately improving mental well-being within the supportive context of the therapeutic relationship.