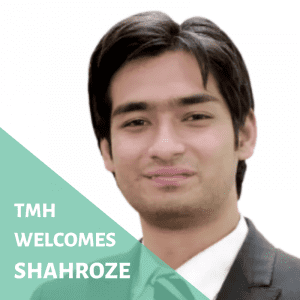 Tokyo Mental Health is delighted to welcome Shahroze Suzuki, a new addition to our growing international team of therapists.
Shahroze received his M.Phil. in professional psychology from Bahria University, Karachi Campus. Shahroze has extensive experience working in psychiatric and psychological therapeutic setups. He also has worked in rehabilitation centres employing a variety of psychological assessment tools and therapeutic approaches to help clients there and has also served as an onsite counsellor for college students. 
Shahroze specialises in helping people struggling with mood disorders such as depression and bipolar disorder, as well as anxiety disorders. He also deals with complaints that include relationship and emotional regulation issues. Shahroze also has experience working with children with learning disabilities, autism & ADHD. During his affiliation with Bahria University, a naval-administered university in Pakistan, he also gained experience working with military personnel.
We asked Shahroze some questions to get to know him better…read more below!
 What is your goal as a counsellor?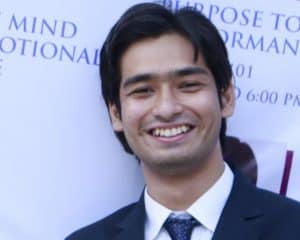 My goal as a counsellor always depends on both the client and the nature of their symptoms, but what I can say is that as a counsellor, I aim to make my clients therapeutic journey as easy as possible. Therapy can be a daunting task for some and they would want someone in their corner that they trust and that is what I primarily focus on – developing trust and rapport between myself and the client. The client and their trust is of the utmost importance to the therapeutic journey. How do I make it happen? I aim to provide all my clients with a safe, non-judgemental environment, free of any bias where they are first accepted for who they are. Once the therapeutic relationship is firmly founded on this trust and respect, then we can work together towards my client's individual goals.
 What got you into counselling in the first place?
When I was growing up, I did not get to spend a lot of time with my grandmother as she was admitted into a psychiatric facility due to bipolar disorder. I always wanted to help her and hence I thought that being a counsellor might just make it happen. My grandmother sadly passed away before I had even done my bachelors in psychology, but that did not stop me from pursuing my goal which evolved into a deep desire to help other people improve their quality of life in the face of mental health challenges.
I think having multiple interests is important as a therapist and I use that to connect with my clients. I love movies and find it helpful to generate examples when needed from movies my clients know within therapy sessions. I also love 80s music, particularly hard rock and heavy metal. Furthermore, I am also into historic aircrafts and aviation history in general. On top of that I love travelling, food and also pets! I have kept dogs, cats and parrots and a pet quail before. I love perfumes,  and enjoy reading philosophy from different cultures.