Dr Andrew Kissane,
English Psychiatrist and doctor
, holds a
Tokyo psychiatry clinic
hosted by
American Clinic Tokyo
, situated between Tameike Sanno subway station and the American Embassy in Akasaka. The American Clinic Tokyo is focused on providing medical care in English to foreigners in Tokyo. All staff have native-level English.Psychiatry consultations are available at
Tokyo Psychiatry Clinic
on Thursdays and Fridays each week at American Clinic Tokyo. We provide native
English psychiatry
services: as well as all consultations being in English, the approach is distinctively Western, collaborative, and supports patient autonomy and informed decision-making about treatment.Consultations are by appointment only. Unfortunately we cannot accept Japanese Health Insurance. Please use the contact form, telephone number or email provided below to book a consultation. Alternatively, please contact the American Clinic directly and ask for an appointment with Dr Kissane.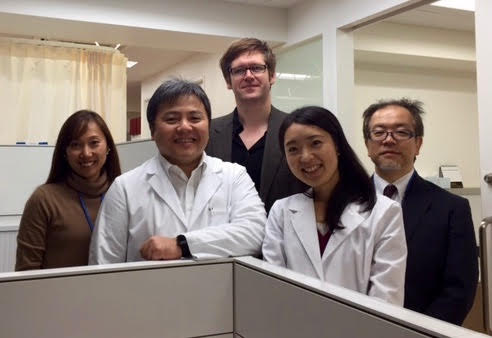 Whatever your mental health needs, for English psychiatry in Tokyo, come to see us at Tokyo Psychiatry Clinic at the American Clinic Tokyo. We offer assessment and treatment for the following conditions and more:
Anxiety disorders such as panic disorder and social anxiety disorder
Mood Disorders such as depression, Bipolar affective disorder, post natal depression and premenstrual dysphoria disorder
Obsessive Compulsive Disorder (OCD)
Post Traumatic Stress Disorder (PTSD)
Attention Deficit Hyperactivity Disorder (ADHD)
Psychosis
Addiction disorders, such as those associated with alcohol use
Emotional instability, attachment disorders and so-called personality disorders
Please come see us! Our fully bilingual staff are delighted to take your call and be of assistance.