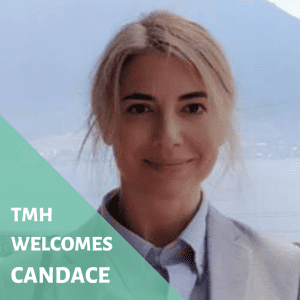 Tokyo Mental Health is delighted to welcome Dr. Candace Coleman, MD MPH, a new addition to our growing international team of therapists. 
Dr. Coleman began her career as a medical doctor with experience in therapy, and is pleased to be focusing solely on offering counseling at TMH. Through her own experiences, her work with people from many different backgrounds, as well as her research, she has gained special skill in working with people who have experienced trauma.  From childhood trauma to intimate partner violence to combat trauma, Candace has witnessed the transformative effects of healing from these experiences and embracing the special skills that surviving affords—adaptability, resourcefulness, intuition, strength and enormous personal growth.
Candace completed her BA and MD at Brown University and earned a Master's in Public Health from Johns Hopkins Bloomberg School of Public Health.  Her thesis documented the effects of dance/movement therapy on refugee populations with trauma.  She is also a 500-hr professional level yoga instructor and gained certification as an Ayurvedic (Indian traditional medicine) health counselor.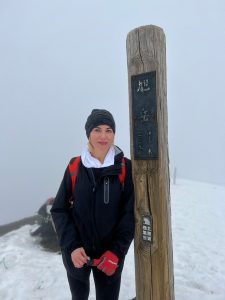 Prior to medical school, she worked at Angkor Children's Hospital in Cambodia and completed a Fulbright scholarship in Bangladesh, researching the integration of Ayurveda into biomedical healthcare. During medical school she worked with veterans at the VA providing longitudinal counseling and taught mindfulness-based techniques for stress reduction. She also participated in research on the effects of mindfulness on female sexual dysfunction.  Following medical school she received a grant to start an art therapy program for elementary students in Chile.  The focus of the program was to screen for and prevent trauma from developing into PTSD.
Candace entered residency in Family Medicine at Northwestern in Chicago, a program which focuses on care for underserved populations.  Many of her patients had multiple medical conditions as well as behavioral health diagnoses, and very often had a history of trauma.  Dr. Coleman received supervision and training in seeing patients for individual therapy, using supportive psychotherapy, CBT, and mindfulness.  She volunteered at a community rehabilitation center for men post-incarceration, where she led yoga and meditation sessions and provided psychoeducation.  She also worked with women in Cook County jail leading art therapy and expressive movement.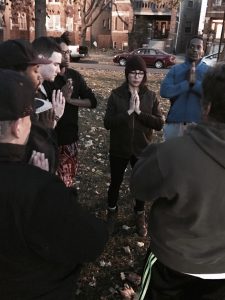 After residency Candace worked as a primary care physician and was the program director for the Integrative Health Program at her clinic.  The clinic specialized in care for complex patients and many of her patients were unhoused, had multiple comorbid medical and behavioral health conditions, substance use disorder, and trauma.  Effectively managing the behavioral health conditions was paramount in improving not only medical outcomes, but also her patients' quality of life and ability to function in difficult environments.  Through empathetic listening, processing and integrating distressing experiences, and collaborating on strategies to gain desired growth, many patients were able to rework their personal narratives and find new ways to engage in their lives and relationships.
Candace has experience working with patients with depression, anxiety, panic disorder, bipolar, OCD, eating disorders and other diagnoses.  She is committed to providing empathetic and effective care in a safe and nurturing environment.
Modalities employed include CBT, person-centered care, mindfulness, and DBT.